Group Companies

WUXI MORESCO TRADING CO., LTD.

WUXI MORESCO TRADING is involved in the import, export, and local sale of die casting fluids, fire-resistant hydraulic fluids, hot melt adhesives, water treatment agents, related equipment (such as water treatment systems and filters), and other products. The company acts as a sales center for MORESCO products for the Chinese market. Aside from supplying Japanese firms in China, it also sells products to local Chinese firms.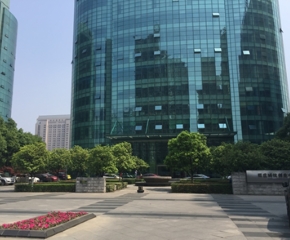 Business Field

Sales/service subsidiaries for China.
Contact
Head Office

| | |
| --- | --- |
| Address | 2-18-1201, 1209, 1210, Longshan Road, Xinwu District, Wuxi, Jiangsu, P.R. China 214028 |
| TEL / FAX | +86-510-8522-2618 / +86-510-8522-2628 |
Tianjin Branch

| | |
| --- | --- |
| Address | Room 525, milan business building, No.42 Jieyuan road, Hongqiao district, Tianjin city 300121 P.R. China |
| TEL | +86‒22-2757-7160 |
Shenzhen Branch

| | |
| --- | --- |
| Address | Room 311, building A, zhihui innovation center, qianjin second road, Baoan Zone, Shenzhen 518133 |
| TEL / FAX | +86-0755-29070363 / +86-0755-29070363 |
Shanghai Branch

| | |
| --- | --- |
| Address | 818B Fulian Road, Baoshan District, Shanghai 201906 P.R. China |
| TEL / FAX | +86-21-3604-0606 / +86‒21-3604-0898 |